FILTERS & SEA-WATER PUMPS
Your best source for all types of Filters & Marine Pumps !
We are located at Opera House which is the heart of the filtration and earthmoving market in Mumbai, India. We have been serving the Marine, Oil & Gas, Industrial, Cranes and Earthmoving Industry since 1994. We had started off with the filtration business due to growing demand in filtration solutions. We had started this business in a small rented place and used to stock only as per the orders. With over 26 years of experience, we have now proved to be the leaders in supplying Filters and Spare Parts for the above sectors. We hold a wide inventory of both genuine and after-market parts in our warehouses that allows us to fulfil any requirements of the customers. We are direct importers, distributors and stockists of Filters and spare parts. In addition, we even manufacture filters as per the specifications, drawings and requirements of the customer.
We are specialized in supplying filters for marine main engines, Auxiliary engines and generators manufactured by Volvo, Caterpillar, Cummins, EMD, Detroit Diesel (GM), Yanmar, Rolls Royce, Bergen, Wartsila, Man-B&W and more.
We stock over 1000 part numbers of 25+ well-known brands like Fleetguard, Donaldson, Mann Germany, Baldwin, Caterpillar, Volvo Penta, Hydac, Parker, Filtrec, MPFiltri etc.
Apart from the above well-known brands, we also have our own brand of Filters – "Lefong Filters" (We are exclusive distributors for Lefong Filters in India)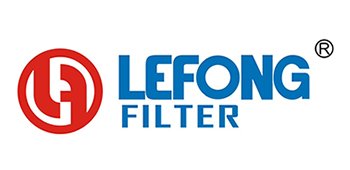 We are constantly improving ourselves and expanding our business sectors to serve the marine industry. We are major suppliers for Sea Water Pumps and its parts which are widely used in Marine. We are the authorized distributors for JMP Corporation in India, a leading manufacturer of sea water marine engine cooling pumps, flexible & bronze impellers and commercial grade strainers.
JMP Marine's R&D department brings out new pumps for engine manufacturers. JMP also offers a niche market in the parts supply for older pumps. They include Shafts, Cams, Mechanical Seals, Bearings, Gaskets, O-Rings, Cover Plates and more. Visit this ISO 9001 Certified company at www.jmpusamarine.com.
Now, we have created an extra and very useful facility for India of shopping online. You can purchase most of the JMP products online from our webshop.
"DEALERS ARE WELCOME" and are encouraged to contact us to inquire about dealer discounts.
Recently, we have started a new sector of business which is the supply of Aerial Work Platform Parts. We are mainly dealing in electrical and mechanical parts (Original & After-Market) of AWP's which are widely manufactured by the following brands: